CBD is gaining popularity as a potential therapeutic compound, but there's also a sea of myths about CBD.
CBD isn't a miracle cure, and you cannot use it as a quick fix to deal with your health issues.
CBD doesn't have any psychoactive effects, which means that it won't get you high. But you can still experience a whole range of benefits that cannabis has to offer. 
So if you're looking for some straight-up CBD facts, then you're at the right place, because we're debunking its most common misconceptions below.
Debunking myths about CBD oil facts
Prepare yourselves for some interesting CBD facts along the way.
Myths about CBD #1: CBD is addictive
One of the first and most important CBD facts amongst many others we have on our list is that CBD is not addictive.
Some people believe that CBD is in the same addiction potential category as amphetamines, cocaine, opioids, and marijuana. An important distinction should be made at this point regarding someone being physically dependent on a substance or activity and someone being psychologically dependent. When an individual is physically dependent on a substance or activity, they will experience unpleasant bodily symptoms such as palpitations, sweating, trembling, among others.
Current research on pure CBD reveals that it does not activate the addiction pathway of the brain. A conclusion shared by the World Health Organization states that "At present, there are no case reports of abuse or dependence relating to the use of pure CBD."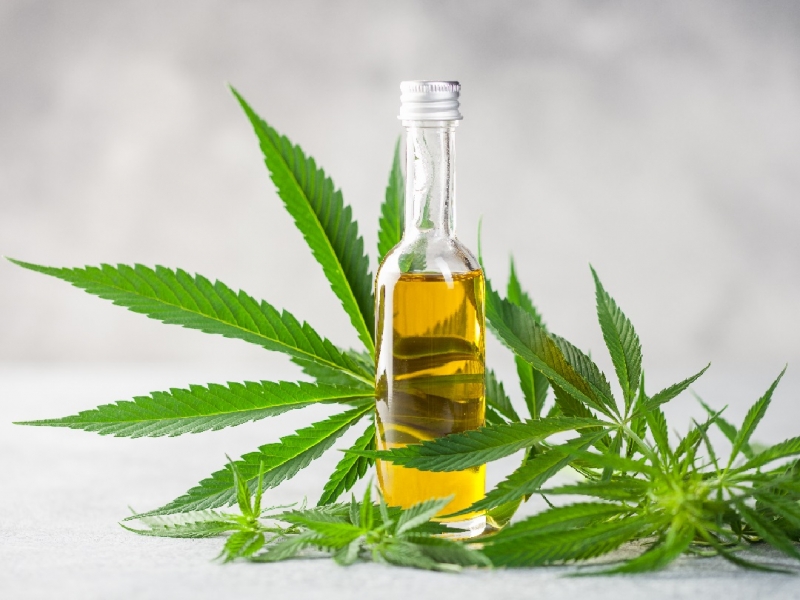 Myths about CBD #2: You can overdose on CBD
This myth prevents many people who really need CBD, from even trying it for the first time. According to a very common saying, 'excess of anything is bad. The word 'overdose' literally means taking a dose of a substance above what's shown to be beneficial. In this sense, almost everything we do or consume could fall into this category.
But one of the greatest things about CBD is its safety profile. To date, there has never been a confirmed death whose cause can be traced to the ingestion of pure CBD. What we're telling you are not myths, but straight-up CBD facts!
Myths about CBD #3: CBD can get you high
A very common apprehension of first-time CBD users or those thinking about giving CBD a try is that they would get 'high' after ingesting CBD. If you've ever witnessed or been a part of marijuana use, then you know that people do get high from using it.
This is because marijuana contains delta-9-tetrahydrocannabinol (THC), which is the psychoactive part of the plant. But one of the most important CBD facts is that the common industrial hemp-derived CBD, by law must contain less than 0.3% THC. The THC content found in industrial hemp-derived CBD is not enough to make a person feel 'high'.
If you're still worried about that high feeling, make sure you purchase only high-quality industrial hemp-derived CBD products, available at Califia Gold.
Myths about CBD #4: All CBD is the same
CBD terms such as broad-spectrum, full-spectrum, and CBD isolates are confusing, not to mention the various forms in which one can consume CBD. These factors play an important role in influencing the effects one feels while taking a CBD product.
Full-spectrum hemp-derived CBD contains 0.3% THC, cannabidiol (CBD), and other cannabinoids. Some experts believe that leaving a small amount of THC into the final CBD product enhances the effect of the other cannabinoids. This phenomenon is often referred to as the 'entourage effect'.
Broad-spectrum CBD products contain CBD which is more refined. This is achieved by removing the THC while leaving CBD and other cannabinoids. These products are an ideal option for individuals worried about having THC in their CBD products, but still want the benefits of having other cannabinoids combined with the cannabidiol.
A CBD-isolate has all the THC and other cannabinoids removed from the product, leaving only the cannabidiol chemical for ingestion. These kinds of CBD products are often helpful for professionals working in fields in which regular drug testing and a zero-tolerance policy are enforced, such as doctors, and airline pilots.
So one of the other CBD facts is that not all CBD products are equal, and even the method of consumption will make a difference on how it affects you or doesn't affect you. We'll talk more about that below.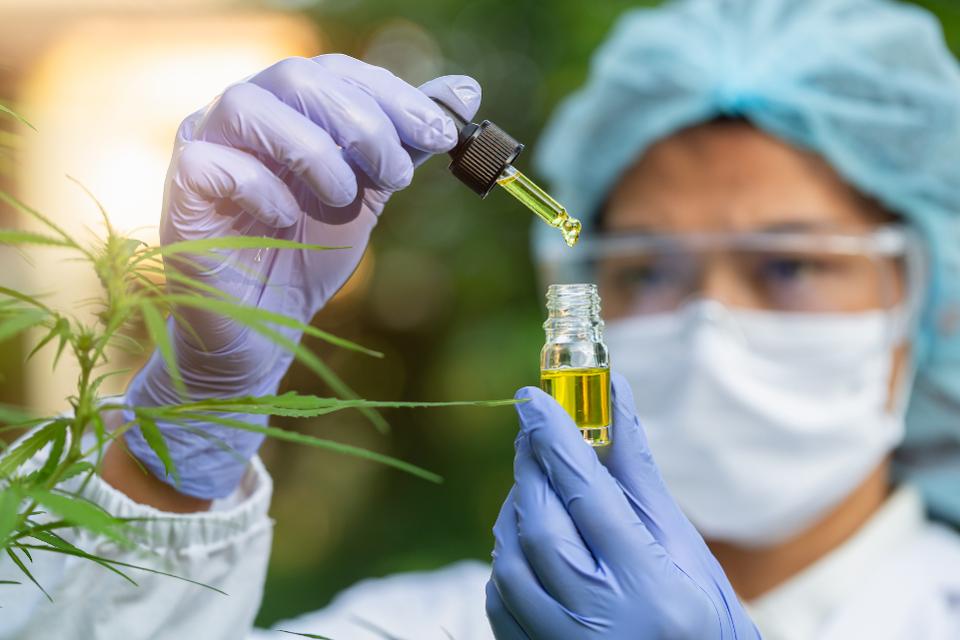 Myths about CBD #5: It doesn't matter how CBD is extracted
There are different methods by which manufacturers extract cannabinoids from the industrial hemp plant. The three most common ways are:
This is one of the oldest methods for extracting chemicals from plants. While this technique is relatively simple, it does have a few downsides, including difficulty regulating exact doses of cannabinoids, requiring large amounts of plant material, and the potential for overheating the plant material, which could result in altered cannabinoids chemicals.
This is another popular method used to separate cannabinoids from the industrial hemp plant. The process of using solvent extraction is quite similar to steam distillation except that the water is replaced with a solvent, such as a hydrocarbon, or a natural solvent such as olive oil or ethanol. While the hydrocarbons are supposed to be burned off at the end of the solvent extraction method, past studies have found trace amounts in certain CBD products that extract CBD through this method.
Carbon Dioxide extraction (CO2)
This kind of extraction is sometimes referred to as Supercritical Fluid Extraction (SFE), which refers to the inherent chemical properties of CO2. The downsides of CO2 extraction are primarily felt by the manufacturer as this process requires expensive and specialized machinery. This method is the best extraction method currently available, but you may or may not have to shell out a little extra money for the CBD product as the cost of production is higher.
So the extraction method does matter when it comes to CBD, and that is another one of our CBD facts!
The list of common CBD myths is pretty long, but now that you have all the CBD facts, you can go ahead and get started on your journey towards a healthy and balanced lifestyle. Try Califia Gold's premium-quality hemp-derived products, today!
Recommended Read: Hemp-Derived CBD: Choosing The Product That's Right For You