Any discussion of cannabinoids must begin by defining the various terms which will be included in that discussion lab testing for CBD. Cannabis is a genus of flowering plants that are generally agreed to comprise three species: Cannabis sativa, Cannabis indica, and Cannabis ruderalis.
Cannabinoids are naturally occurring constituents of the Cannabis plant, isolated for specific commercial and medicinal uses. Two of the most commonly discussed cannabinoids are THC (Tetrahydrocannabinol) and CBD (Cannabidiol).
Historically, the Cannabis genus plants have been referred to by many names, including 'marijuana' and 'hemp.' But since 2018, Industrial Hemp in the US has been specifically defined (for regulatory purposes) as Cannabis sativa. The THC content in this hemp must be less than 0.3% (on the dried bases) and must be sourced from a grower of Industrial Hemp licensed under the Agriculture Improvement Act of 2018 (better known as the 2018 Farm Bill.)
Lab Testing For CBD
Knowing how to read lab reports is critical for you to get the best from your CBD product. According to a recent survey, testing CBD products showed considerable levels of label inaccuracy in CBD products.
This is a huge problem for buyers because they can never be sure of what they are consuming. From these statistics, there is a shockingly high possibility that the CBD product you buy will either be ineffective or, in the worst-case scenario, it could even be unsafe. Independent CBD testing labs are the only way to confirm the manufacturers' claims of their products.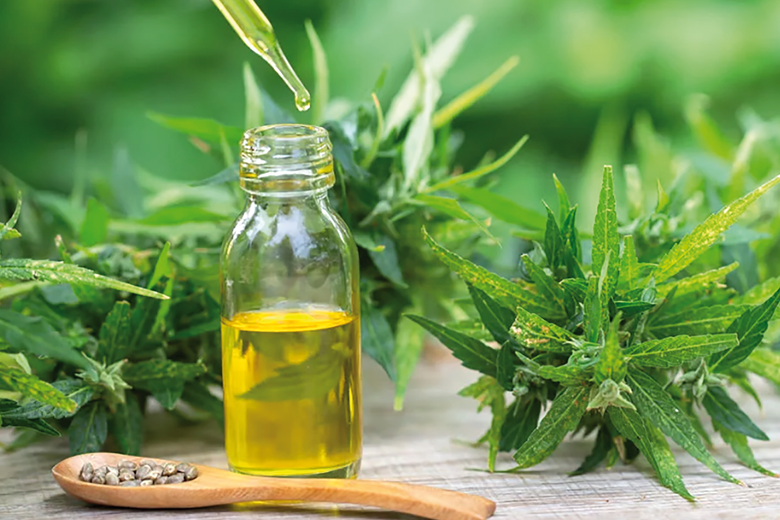 How is lab CBD testing done?
CBD products usually have many components, and maybe the first thing to find out is exactly what these lab reports are about. The hemp extract from which the product is made is its base, and reports are based on the extract's contents.
Product testing can be performed on the extract before additional ingredients are added to form the final product or at the end of the manufacturing process when the product is ready for use.
Testing the hemp extract before adding ingredients makes it possible to achieve more accurate THC and CBD measurements and other compounds than when the final product is tested. This is because when additional ingredients are added, they may mask the view of some of the trace compounds in the hemp.
Let's take a look at what labs test for:
The first thing is the cannabinoids. CBD and THC are the two main ones that appear in hemp in the most significant quantities. The entire analysis looks for nine other cannabinoids to make a total of eleven.
Once the cannabinoids have been analyzed, their contents are expressed in milligrams per unit. In the case of CBD oil, tinctures and other liquids, they are expressed in mg/ml. However, once the product has been packaged, CBD is represented by its quantity in the entire product. For instance, we have a 30ml bottle of CBD oil containing 300 mg of CBD, while another 30 ml bottle contains 1000 mg.
Another way that the cannabinoid content can be expressed is by percentage. The THC content in the legally allowed hemp products can't be more than 0.3%. A CBD flower can have a CBD potency of 20%, which would mean that 20% of its weight is CBD. If, therefore, you have a gram of the flower, 180 mg of it is CBD. This method of expression is used for all the cannabinoids in full-spectrum, broad-spectrum, and CBD isolates products.
The test also analyzes the terpenes in the product. Different terpenes have different health benefits. Hemp plants have similar cannabinoids, but they may have other terpenes depending on where they were grown. There are over 100 known terpenes, and a good number of them are found in hemp. Knowing which terpenes are in your CBD product will help you determine its suitability for your condition.
Other compounds in hemp plants, such as chlorophyll, are also tested. A lab test should also analyze whether the product contains pesticides, unhealthy levels of metals, and other dangerous components to keep the consumer safe.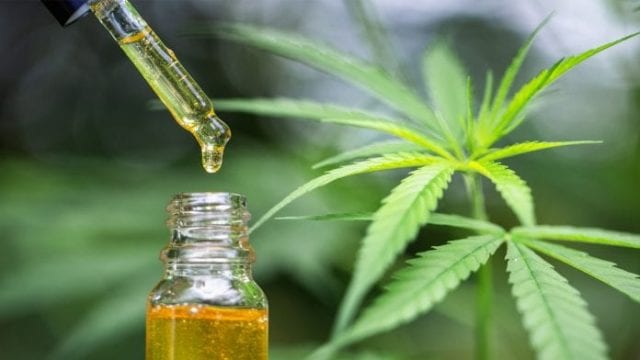 Where can CBD be tested?
Now that we've talked about the aspects of CBD lab testing, we must take a look at the different avenues through which CBD testing can be done.
One of them is in-house testing which the manufacturer has their lab where they test their ingredients and products. Some of these laboratories are medical-grade, and FDA authorized, so they do high-quality work.
But even though some manufacturers have these high-quality labs, many customers prefer to have the product tested by someone other than the manufacturer. The independent third party verifies the claims of the manufacturer.
The role of third-party testing is very important because the CBD industry is not regulated, and it is the only safeguard that a CBD user has. The best CBD testing labs are those that have an ISO 17025 certification. Certified CBD oil is tested from such establishments.
How to read CBD lab reports?
If testing is so important, you must know how to read CBD oil lab test results. The first thing you look for in a test result is the cannabinoid profile. The cannabinoids you expect to find depends on the type of CBD product you're looking at.
A full-spectrum product should have CBD, THC, and some of the lesser-known cannabinoids. If the product's label says that the product is full-spectrum, but you find the certificate of analysis containing only one cannabinoid, then something is fishy. CBD lab results for broad-spectrum products should show all other cannabinoids and compounds except for THC. Isolates should contain CBD and nothing else.
You must also look out for the terpene profile of the product. Whereas full and broad-spectrum products should contain some terpenes, isolates should have none at all. Heavy metal screening is another important aspect of the testing, so take care to note what the status shows.
Other tests include microbiology screening, mycotoxin screening, and testing for pesticides and solvent residue. So make sure the report indicates the same.
At Califia Gold, we take pride in letting third-party labs test all our CBD products. You can take a look at these lab certificates here. Shop with us today at Califia Gold. As California's industry-leading cannabis advisors, we provide you with high–quality, safe and effective CBD products.
Recommended Read: What To Know About CBD For Inflammation?