You've probably heard and seen plenty about cannabidiol (CBD) and marijuana in the past couple of years. People might consider them for similar reasons, but they're not one and the same elderly to consume CBD. 
CBD is a compound in marijuana and hemp, provides no psychoactive effects, and is typically used for anxiety, insomnia, and joint pain. It's legal in all 50 states and can be found in a variety of products, including coffee, candy, oils, tinctures, vape pens, cosmetics, and even water.
Almost, one-third of U.S. adults tried CBD between 2019 and 2020, according to January 2020 nationally representative Consumer Reports survey of 1,142 people. 20% of Americans 65 and older said that they've tried CBD, and the figure is up from 14% in January 2019 nationally representative CR survey of 4,384 U.S. adults. The use of marijuana among older adults has doubled in recent years, according to a 2020 research letter in JAMA Internal Medicine. But it's still low, going from about 2% of older adults in 2015 to 4% in 2018.
Marijuana, which also comes in numerous forms, can make people high because of the delta-9 tetrahydrocannabinol (THC) it contains. Full-spectrum CBD may contain tiny amounts too.
Studies on the benefits of CBD products for older adults
A 2017 report from the National Academies of Sciences, Engineering, and Medicine reviewed hundreds of studies on marijuana and found substantial evidence for its use for chronic pain, nausea, and vomiting from chemotherapy, and muscle spasms from multiple sclerosis. It found moderate evidence for sleep problems (particularly apnea), and for pain from fibromyalgia and MS.
For CBD, the 2019 CR survey, found that of the 1,018 people who'd tried it in 24 months, more than three-fourth said the compound was at least moderately effective for their purposes. Many of the responses from older adults who used CBD did so mostly for joint pain. But we don't know how strong the placebo effect may have been.
The best evidence on CBD is for seizures associated with three rare disorders. Epidiolex, a prescription CBD medication is approved by the Food and Drug Administration for this use.
CBD is thought to help by reducing inflammation, specifically in molecules called cytokines and brain cells called microglia. "Both can lead to an inflammatory response," says Joseph Maroon, MD, a clinical professor of neurological surgery at the University of Pittsburgh Medical center. A 2018 review in the journal Surgical Neurology International by Maroon and colleagues found that curbing inflammation with CBD use may help with anxiety, depression, and seizures.
Even though we need more specific studies based on older adults and their experiences, it is safe to say that CBD's general studied properties can prove to be beneficial to them.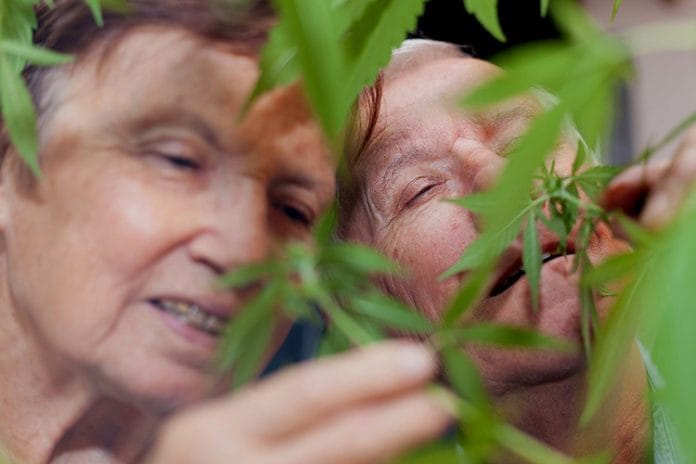 Is CBD safe for older adults?
Studies show that CBD is safe and effective for the majority of people. Although, we recommend that anyone thinking of using CBD should contact their doctor and discuss this in detail.
Additionally, we don't recommend substituting CBD for any prescription medications without permission from a healthcare professional. As with all substances, CBD could interact with certain supplements or medications, so you must have a candid discussion with your doctor before supplementing with CBD.
Is CBD oil effective on older adults?
Each of us has something called an endocannabinoid system. The endocannabinoid system works to keep you in a stable condition where everything in your body works at its best. 
Your body works best when everything is balanced, and your endocannabinoid system helps maintain that balance, despite what might be going on in your external environment. When something is out of balance, like an inflamed joint due to arthritis or injury, CBD oil helps support your endocannabinoid system so your body can better handle and relieve the problem.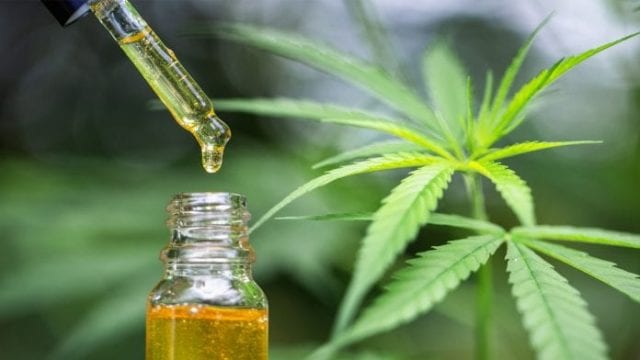 How can older adults use cannabis safely?
Thinking about using CBD or marijuana?
If you're going through something like anxiety, pain, or insomnia, have your doctor look into possible causes before you self-medicate. 
Ask about potential interactions with prescriptions and over-the-counter drugs
For instance, a 2020 analysis in the journal Geriatrics found that CBD and THC could intensify the effects of certain blood thinners. CBD can also increase blood levels of certain cholesterol-lowering statin drugs, antihistamines, and antidepressants.
Be aware of possible side effects
Marijuana may cause an irregular heartbeat in some people, and in high doses, may lead to hallucinations, delusion, and psychosis. Some studies have found an association between marijuana and increased rates of depression and anxiety.
Some of today's marijuana products, such as edibles and tinctures, maybe stronger than traditional smoking 'weed', according to Martin Lee, director of Project CBD, a nonprofit education and advocacy group. So, if you're in a state where cannabis use is legal and you're planning to try it, he suggests going 'low and slow."
Elderly To Consume CBD oil – dosage
CBD oils and capsules tend to be the most popular with older adults who use CBD. This is because they're easy to take, and it's a straightforward process working out individual doses.
While medical professionals will be able to offer expert guidance for your personal situation, a general safe starting dose for seniors is around 2.5mg. This is half the recommended dosage for adults.
That said, everyone is different, and CBD's effects vary in accordance with your genetics, weight, metabolism, and any other medications that you may be taking. Another important piece of advice is to 'start low and go slow' when it comes to taking CBD oils. Increase your dosage gradually over a week, going up in 2.5mg increments until you feel the desired effects. Note that physical symptoms tend to respond more quickly than psychological symptoms.
Now that you know about the efficacy and safety of CBD usage, you must get your hands on high-quality, THC-free* hemp products from Califia Gold. We only third-party lab tests on all of our hemp oil, so that you can be confident that you're receiving safe and effective products, which will help you live a healthier life.
Recommended Read: Cool CBD Recipes Ideas For The Summer Heat