Facts about CBD there is no doubt that the CBD industry is growing at an exceptionally rapid rate. A report by Grand View Research estimates that the CBD global market is expected to reach $13.4 billion by 2028. In 2021, it is already a multi-billion-dollar industry. 
Not bad for a market best described as niche only a few years ago. A troubling thing about the industry is the prevalence of misinformation. With so many people using products like CBD oil, it's essential to learn the facts. Yet, we still see many websites getting the basics wrong.
For example, CBD isn't non-psychoactive and non-intoxicating. This means that it doesn't cause the high associated with marijuana. Also, CBD may be illegal in some states. This is because it isn't yet federally legal. Indeed, there are still some aspects of CBD you may not know.
So, let's go over some facts about CBD.
1. CBD potentially counteracts the intoxicating effects of THC
CBD and THC are the best-known cannabinoids in the cannabis plant. Both are psychoactive because they change the nervous system's function. This results in potential alterations in mood, behavior, cognition, perception, or consciousness.
Moreover, CBD could counter THC effects, which include paranoia and anxiety. Most THC-induced effects occur due to its activity on the endocannabinoid system's (ECS) CB1 and CB2 receptors. However, CBD has a much weaker affinity for these cannabinoid receptors. Instead, it is a partial antagonist of CB1 receptors and a weak inverse CB2 agonist.
A study published in Frontiers in Psychiatry in 2013 looked into whether CBD counteracted THC's intoxicating effects. The researchers found that CBD was potentially neuroprotective. As a result, it helped reduce the effects of THC.
Another study published in the Journal of Psychopharmacology in 2012 also analyzed the combination of THC and CBD. It found that CBD possibly inhibited memory impairment and paranoia associated with THC.
A growing number of people are using a combination of CBD and THC. There are numerous famous cannabis strains with a 1:1 THC to CBD ratio. These include Dancehall, Argyle, Pennywise, Sweet and Sour Widow, and Cannatonic. If you choose a 1:2 THC to CBD ratio, you will still experience a mild high but are unlikely to feel intoxicated.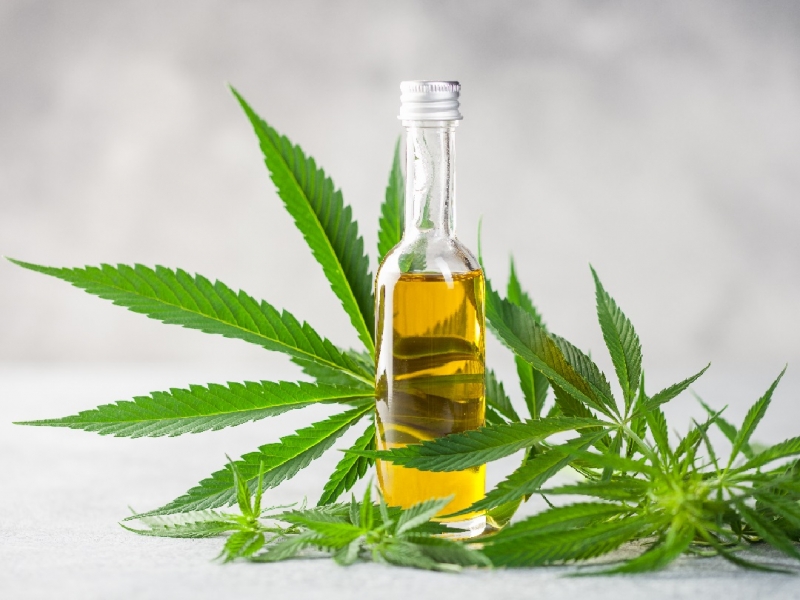 2. The CBD for pets market is huge
According to a report created by Nielsen and Headset, the CBD pet product market represents an excellent opportunity for entrepreneurs. It discovered that a remarkable 74% of CBD users have pets. Moreover, around one-quarter of American dog owners use hemp-derived CBD products. Half of these individuals say the product is for their canine friend.
Dogs, cats, horses, and other mammals all have an endocannabinoid system, just like we do. Therefore, CBD could theoretically work in the same way it does on us. At the moment, research into CBD for pets is limited. However, a report by the World Health Organization (WHO) in 2017 suggested that CBD was safe and well-tolerated by animals.
Another study published in Frontiers in Veterinary Science in 2018 made an exciting discovery. It found that CBD helped increased activity and comfort in dogs with osteoarthritis. A follow-up study, published in The Journal of the American Veterinary Association in 2018, also produced interesting results. It was discovered that CBD potentially helped reduce the frequency of seizures in dogs with epilepsy.
Both studies were peer-reviewed and well-designed. However, they were also preliminary with small sample sizes. In both studies, the dogs experienced an increase in the liver enzyme alkaline phosphatase (ALP) when using CBD.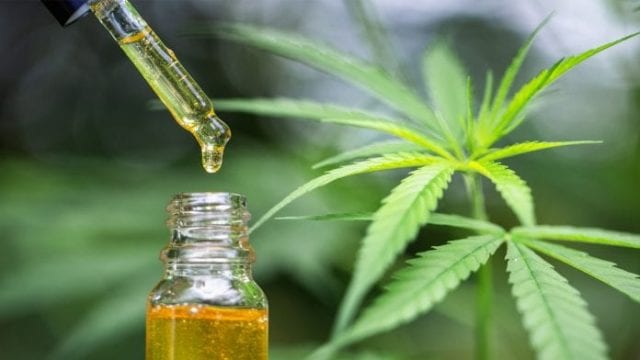 3. CBD can interact with certain pharmaceutical drugs
Stephanie McGrath, author of both canine studies we've mentioned above, recommends that pet owners avoid giving CBD to animals with liver issues. This is because the liver likely metabolizes CBD.
The CYP3A4 enzyme performs the task of metabolizing the CBD in your body. It also metabolizes around 60% of all prescription drugs. If you use CBD and one of these drugs, you will unknowingly affect how the drug works.
This happens because CBD inhibits CYP3A4, so it doesn't metabolize the medications in your system effectively. Your body may break down a drug too slowly, so you have more medication in your system than recommended. Alternatively, it may metabolize the drug too quickly, reducing its effectiveness.
If you use medication that carries the 'grapefruit' warning, avoid using CBD. Grapefruit is rich in furanocoumarins, chemicals that inhibit CYP3A4. Therefore, grapefruit has a similar effect on CYP3A4 as CBD. Here's a list of some drugs that often carry a grapefruit warning:
Blood thinners

Antihistamines

Anticancer medications

Antibiotics

GI medications

Erectile dysfunction medications

Cholesterol medications.
4. CBD is technically illegal in some states that allow marijuana
Although CBD is non-intoxicating, it is technically prohibited in certain states. This is even the case in locations where recreational cannabis is permitted! For instance, in California, you can legally consume marijuana if you're an adult aged 21+. However, the Golden State is less clear on the legality of CBD.
The Sherman Food, Drug & Cosmetic Law in California is similar to the FDA's Food, Drug, and Cosmetic Act. The Sherman Law doesn't permit the sale of 'adulterated' food.
The Los Angeles Department of Public Health has made a statement saying that hemp CBD is an adulterant. There isn't a specific state law that bans the sale, processing, or consumption, of hemp CBD outside of the licensed cannabis chain. However, certain authorities could, in theory, use the Sherman Law or federal rules to ban certain CBD products.
Now that you know about CBD more than you did before, check out Califia Gold's range of high–quality, safe and effective hemp products. From bath bombs to hemp oil and hemp gummies, Califia Gold's products are 100% organic, gluten-free, non-GMO, and of course, lab tested. All Califia Gold Hemp products come with a Certificate of Analysis (COA), a scientific test certifying the content of the product.
Recommended read: How To Know High-Quality CBD From Low-Quality CBD