Whether you're a natural chef or simply looking to take your CBD experience to the next level, crafting your own CBD-infused edibles from the comfort of your own home can be a rewarding and enjoyable experience. 
Even if you don't consider yourself to be a great cook, you can certainly have a good time making your own CBD edible recipes. To make your search a little easier, we've listed an incredible CBD edibles guide for you, complete with CBD edible ideas!
Before we share some tasty CBD edibles ideas with you, you need to know a few basics, like infusing CBD into your desired fat to make cooking easier.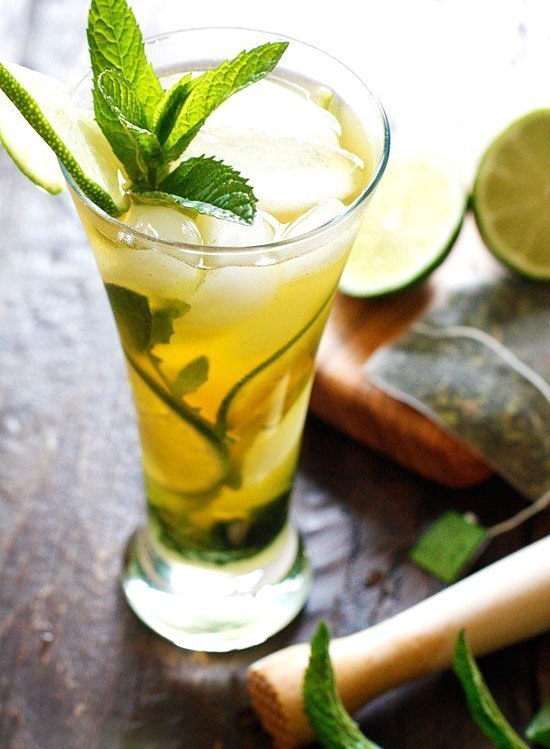 How to infuse CBD into your desired fat
The most popular fats to use for cannabidiol edibles include butter, glycerin, olive oil, and coconut oil. Now, let's see how to make CBD-infused oil or butter.
Step 1:
Take 8 tbsp. of your favorite oil or butter and put it into a pan
Step 2:
Turn on the stove and allow it to warm up. Keep the temperature on the lower side (320-356°F) to avoid having some of your CBD evaporate.
Step 3:
Once the stove is warm, place the pan onto the oven and gently stir until the butter melts or the oil is warmed.
Step 4:
Add your choice of CBD oil; this can be either pure hemp-derived CBD oil, pure CBD isolates, or a tincture.
Step 5:
Now, use a spoon to mix the pan filled with CBD oil and your choice of oil/butter until well combined.
Step 6:
Either use the entire mixture or store it in a cool, dry place using a sterilized container. To be used later in your favorite dishes as a substitute for regular butter or oil.
Your CBD-infused butter or oil is ready!
Delectable CBD edible ideas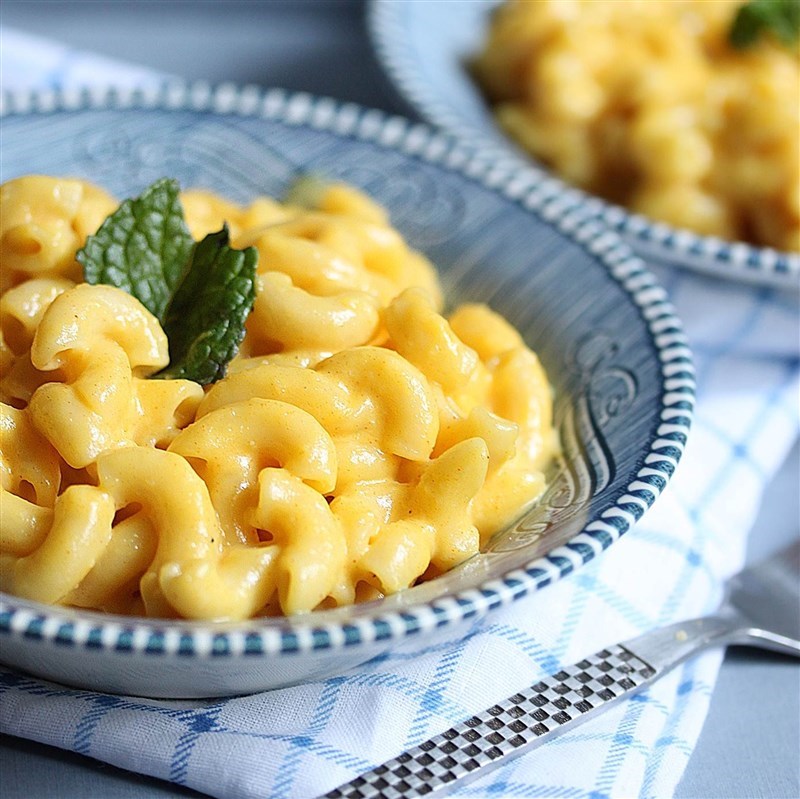 1. CBD macaroni and cheese with onion rings
Prep time – 5 minutes
Cook time – 25-35 minutes
Servings – 4-6
What you'll need:
1/2 pound elbow macaroni or shells
1 tbsp. of canola oil (vegetable, olive, or coconut oil)
1 tsp. of salt
Prep:
Cheese sauce:
5 tbsp. of your freshly made CBD butter
1/2 cup of all-purpose flour
2 1/2 to 3 cups of warm, milk
1 cup of smoked, grated mozzarella (can be substituted for cheese of your choice)
2 cups of grated cheddar
1 tsp. of salt (kosher)
1 tsp. of smoked paprika
1/2 tsp. of freshly ground black pepper
1 cup of breadcrumbs
1/2 tsp. of ground nutmeg
(optional) 1 tbsp. of canola oil (could also use CBD infused canola oil)
Onion rings:
1 small, peeled and thinly sliced onion
1 cup of canola oil (or oil of your choice)
Cooking instructions:
Step 1:
Heat your oven to 375 degrees. Fill a large pot with water; throw in some salt, and oil. Bring the pot of water to a boil and add the macaroni. Cook it according to the instructions on the package.
Step 2:
Melt your CBD butter/oil in a small saucepan on the stove, combine flour, and cook. Whisk consistently for 5 minutes.
Add milk and allow the mixture to cook for another minute or two. Now, add the cheese sauce, salt, pepper, paprika, and nutmeg. Add the cooked macaroni and stir until there's a consistent base. Pour into a baking dish.
Step 3:
In a small bowl, mix canola oil, breadcrumbs, and sharp cheddar. Then sprinkle on top of the macaroni in the baking dish. Allow the dish to bake for 25-35 minutes, remove when the sauce is bubbly, and the macaroni is golden brown on the top.
Step 4:
Finally, heat the canola oil in a medium saucepan. Once the oil is hot, add the sliced onion rings and cook for 4-5 minutes, or until golden brown. Drain excess oil on a paper towel and add it on top of your delicious mac 'n cheese.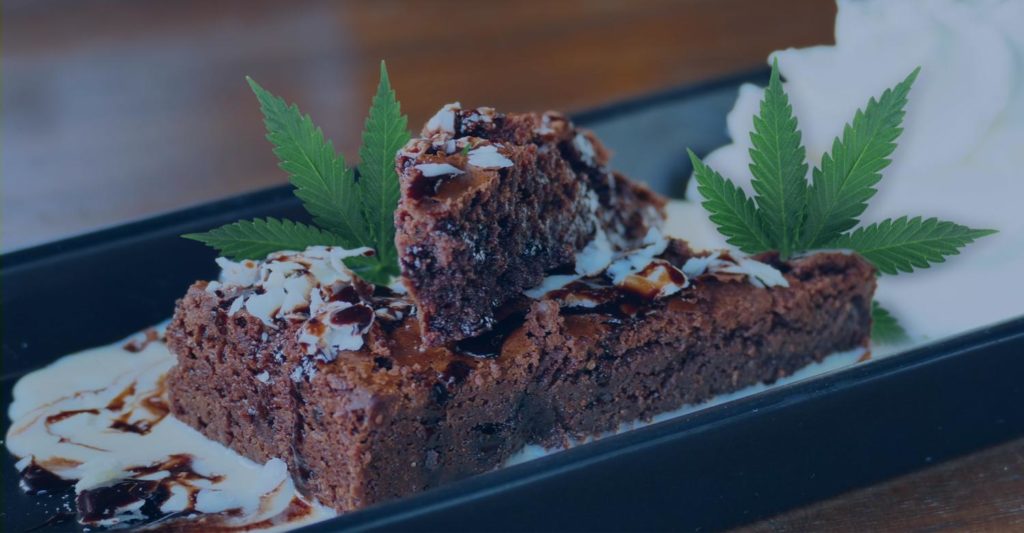 2. Chocolate peanut butter no-bake cookies
Prep time – 5 minutes
Cook time – 15 minutes
Resting time – 5 minutes
Ingredients:
1/2 cup of CBD infused butter
2 cups of white sugar
1/2 cup of milk
3 tbsp. of cocoa powder
1/2 tsp. of salt
3 cups of quick-cooking oats
1 tsp. of vanilla extract
1/2 cup of creamy peanut butter
Cooking instructions:
Step 1:
Keep two, 2 ft. strips of wax paper onto your counter or a baking pan
Step 2:
Heat a medium-sized saucepan on the stove over medium heat. Add sugar, cocoa, CBD butter, milk, and salt into the saucepan. Stir until there's a consistent melted base. Now turn the heat to high, and allow the mixture to boil for one minute
Step 3:
Quickly remove from heat and add peanut butter, vanilla extract, and oats into the pan. Stir the mixture.
Step 4:
Drop tablespoon-sized portions of the mix onto the wax paper, and allow to stand until they get stiff. Enjoy!
3. CBD Pancakes
Prep time – 20 minutes
Cook time – 20 minutes
Servings – 2-4
Ingredients:
1 egg
1 1/4 cups of milk
2 tbsp. of CBD butter
1 1/4 cups of flour
2 tsp. of baking powder
2 tsp. of sugar
1/4 tsp. of salt
Cooking instructions:
Step 1:
Combine egg, milk, and CBD butter in a large bowl into a smooth, consistent base.
Step 2:
Mix flour, baking powder, sugar, and salt. Then combine the egg mixture from step 1. Beat into a smooth consistency. Optionally you may add chocolate chips, berries, nuts, or fruits.
Step 3:
Pour 1/3 cup of the batter onto a heated, greased frying pan. Repeat until batter is gone.
Step 4:
Flip the pancakes once bubbles begin to form on top of the pancakes. Enjoy with honey or maple syrup.
Now that you have these amazing CBD edible ideas, it's time for you to start putting a CBD spin on your favorite dishes and recipes. Get your hands on high-quality, THC-free* hemp products at Califia Gold. We third-party lab test all of our hemp oil so you can be confident that you're receiving a safe and effective product, which will help you live a healthier and more relaxed life.
Recommended Read: Cool CBD Recipes Ideas For The Summer Heat