If you have chronic arthritis pain, you may be wondering about cannabidiol (CBD) as a treatment CBD for pain relief joint and arthritis. CBD, along with delta-9-tetrahydrocannabinol (THC) and other chemicals, is found in marijuana. But unlike THC, CBD is not 'psychoactive' – that is, it does not cause the intoxication or high associated with marijuana use.
There's a good chance you've tried it already. According to a Gallup poll in August of 2019, about 14% of Americans report using CBD products, and the number one reason is pain. The Arthritis Foundation conducted its own poll, and found that 29% reported current use of CBD (mostly in liquid or topical form), and nearly 80% of respondents were either using it, had used it in the past, or were considering using CBD for arthritis pain. Out of the respondents using it, most reported improvement in physical function, sleep, and well-being. But a minority reported improvement in pain or stiffness.
Not only is cannabis now legally sold for recreational use in a number of US states (and all of Canada), but there has also been a sharp increase in the number of cannabis-derived medicines available to patients in numerous countries across the world. Of these, CBD is of particular interest to those who suffer from arthritis and joint pain.
What is CBD?
There's a huge variety of compounds present in the cannabis plant, some of which have psychoactive effects, while the others mediate the medical benefits of the plant. But there are some compounds that fall into both categories. Cannabidiol (CBD) is one such compound.
Even though CBD doesn't produce the high normally associated with the cannabis plant via THC, it sure has a positive impact on mental illnesses such as depression and anxiety. It has also been shown to be a very effective non-opioid painkiller and anti-inflammatory.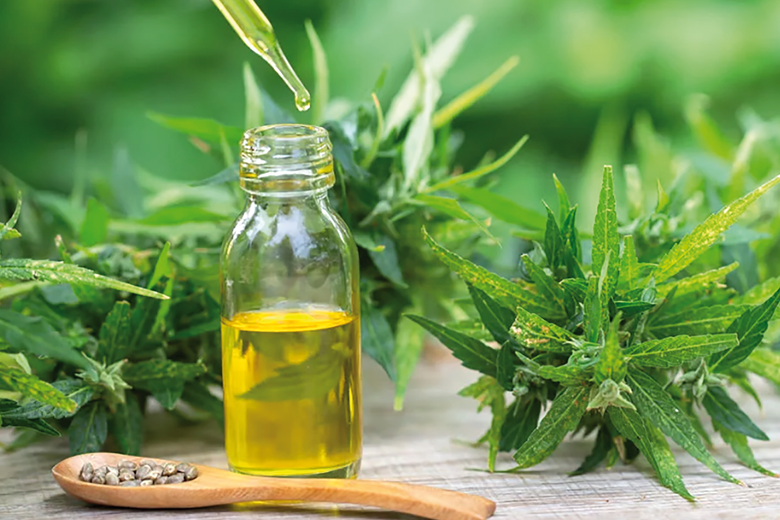 CBD For Pain Relief Joint And Arthritis
Treating patients who require long-term pain management can be difficult. Mild pains can be contained with aspirin, paracetamol, and NSAIDs but the undesirable effects they have on our bodies make them less ideal for prolonged use.
For even more severe pain, there are very few options other than opioids. Opioids mimic the effect of our body's endogenous painkiller; endogenous morphine, commonly known as endorphin. Opioids are effective painkillers and they also assist in relief from joint pain. But for many chronic pain patients, opioids have been the only viable option. However, long term use can cause physical dependence and psychological addiction.
Coupled with the development of tolerance, and the feelings of euphoria that stronger opioids cause at medical doses, dose escalation always remains a concern.
In cases like these, CBD can provide these patients with a lifeline.
For severe acute pain, such as a broken bone or serious laceration, opioids are the most effective option. But for chronic pain patients, CBD has been shown to be an effective painkiller for mild, moderate and severe pain.
Not only is CBD for joint pain effective, but it also has anti-inflammatory properties similar to NSAIDs but without the gastric side effects. The anti-inflammatory effects of both NSAIDs and CBD are mediated via cyclooxygenase (COX) inhibition. Our stomachs are protected from their own acids by a barrier of COX enzymes, inhibiting their production, and therefore leaving our stomachs vulnerable.
However, whereas the COX inhibition of NSAIDs leaves the stomach lining vulnerable to irritation from its own acids, the more complex pharmacodynamics of CBD include a gastro-protective effect, which balances out the side effects of the COX inhibition. So in this case, not only is CBD an effective painkiller, but it doesn't even require a prescription to purchase. Buying through a CBD wholesaler can, therefore, be one of the most cost-effective ways for patients to manage chronic pain.
Until recently, there's been little research and even less guidance for people (or doctors) who've been interested in CBD products. But now these products are legal and widely promoted.
CBD is also a very safe substance. In fact, it is practically impossible to overdose on, and any negative side effects are rare. There was never enough evidence that CBD products for pain relief actually work but now, there is.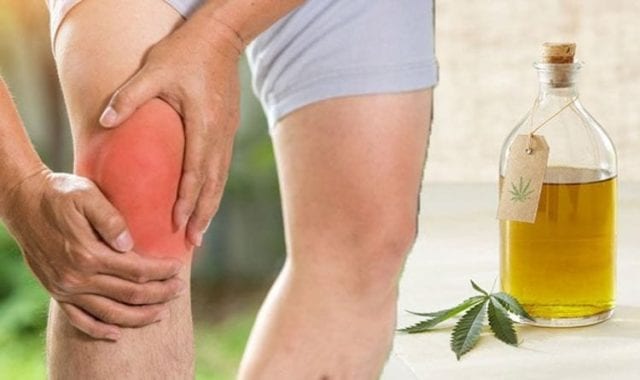 A randomized trial of topical CBD for osteoarthritis of the knee has been published, but in abstract form only (meaning it's a preliminary report that summarizes the trial and has not been thoroughly vetted yet); the trial lasted only 12 weeks, and results were mixed at best. One of the largest reviews examined the health effects of cannabis and CBD, and concluded that there is 'substantial evidence that cannabis is an effective treatment for chronic pain in adults," But there was no specific conclusion regarding CBD, presumably because definitive studies were not available.
There is anecdotal evidence and testimonials galore, including reports of dramatic improvement by people who tried CBD in its various forms (including capsule, liquid, topical and spray) for their pain. Still, we are still waiting for well-designed, scientifically valid, and rigorous clinical trials (such as this one in progress) that are so badly needed to answer the question of just how helpful CBD may be to people with chronic arthritis pain.
If you're interested in CBD treatment for chronic arthritis pain, or if you're already taking it, review the pros, cons, and latest news with your healthcare providers. Together you can decide on a reasonable treatment plan. Depending on the type of arthritis you have, it may be quite important to continue your conventional, prescribed medications even if you pursue additional relief with CBD products.
While there are laboratory studies suggesting that CBD might be a promising approach and animal studies showing anti-inflammatory and pain-relieving effects; well-designed studies demonstrating compelling evidence that CBD is safe and effective for chronic arthritis pain in humans do not yet exist.
We may not have all the evidence we'd like, but if CBD can safely improve your symptoms, it may be worth considering.
Califia Gold CBD products are a great way to introduce CBD into your lifestyle. As California's industry leading cannabis advisors, Califia Gold Club provides you with good –quality, safe and effective CBD products to kick-start your journey towards a healthier life!
Recommended Read: CBD Oil Help Relieve Chronic Pain And Aches