We all have daily routines that help us feel our best. These CBD daily activities involve finding ways to eat healthily, stay active, and get plenty of restful sleep. However, sometimes things such as pain, irritation, and anxiety can get in the way of you getting a good night's rest. 
Using CBD daily can be the natural solution to get the relief you need, any time of the day or night.
Besides manufacturers competing for the compelling dollar, there is a good reason why CBD comes in so many forms. It is truly one of the most versatile and multifaceted health products in the market. And people are finding endless ways to incorporate it into their daily routine and reap its benefits.
CBD products are easy and safe to include in your daily routine. If you don't want to ingest it during the day, then including CBD daily in your evening routine is something that you could look forward to. For some of us, nighttime is dreadful because that's when dark thoughts usually leave us overwhelmed with anxiety. Establishing a serene evening routine is important to live a happier and healthier life.
In this blog, we have specified some tips on how to build a perfect evening routine with CBD daily.

How can CBD help you sleep better?
CBD is a chemical that is found in Cannabis Sativa plants, but unlike marijuana, which contains a high THC level, CBD contains less than 0.3% THC. Because of this, CBD does not have any psychoactive effects, so there is no risk of getting high. CBD is known to relieve stress, anxiety, and depression, leaving you with clearer headspace.
Through studies conducted to date, researchers have found encouraging data correlating CBD's benefits to ease seizures, anxiety, depression, PTSD symptoms, infertility, skincare issues, and even insomnia. Although CBD products can act as a stimulant during the day, this natural compound in the product works the other way around when taken in high doses. It encourages sleep, making it an optimal natural option to add to your evening routine if you wish to sleep quickly and wake up without feeling groggy.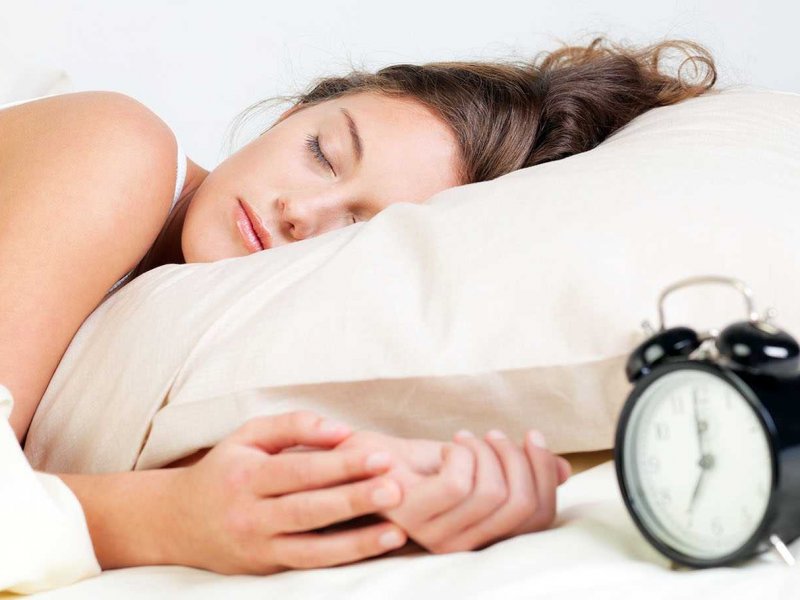 Adding CBD daily to your evening routine
Besides its medical and recreational advantages, what makes CBD great is the range of products available in the market. So whether you prefer ingesting a pill, vaping, or eating it in the form of an edible; you will have a list of options to choose from and make your life easier.
Here are 7 tips on how you can build a perfect CBD daily evening routine :
1. Take a relaxing CBD bath
Bathing is a simple act that is such an important part of our day. If you're the kind of person who likes to unwind with a bath after a long day, then CBD bath bombs are made just for you. Light some candles to create a serene atmosphere, and use Califia Gold's hemp-infused bath bombs to take your bathing experience up a notch.
2. Sip on some soothing CBD tea
It's a great feeling when you can find a quiet corner in your house to sip your tea without feeling rushed. This goes for all tea, whether it's the humble green one or a cup of CBD-infused tea.
Buddhists have always insisted on focusing on the moment – in this case, have the tea be the center of your focus, regardless of everything that might be going sideways in your life otherwise. Inculcating this habit in your evening routine will surely help you have some respite from anxious thoughts before it's time to hit the bed.
3. Go into a meditative state with the help of CBD oil
Since we mentioned Buddhists, nothing is more sacred to them than the act of meditation. You may still be an amateur, but with a drop of Califia Gold's hemp oil under your tongue, and a comfortable sitting position, you can put a stop to the trail of toxic thoughts going through your mind. By adding this to your evening routine, you can head to bed feeling more at ease.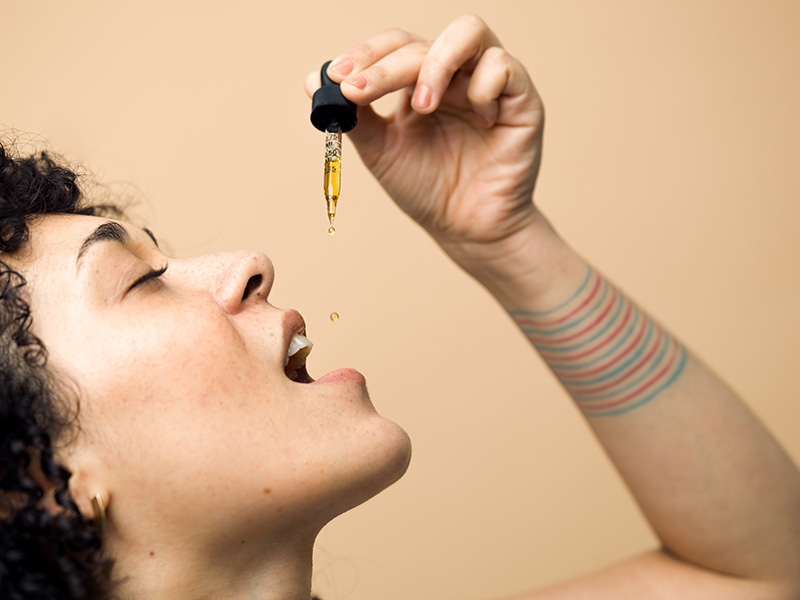 4. Give yourself a relaxing massage with a CBD cream
There may not always be someone available or willing to give you a massage, but you can always give yourself one and make it a part of your daily routine. Hemp Muscle Cream and hemp-infused oil can provide more respite than regular creams, thanks to CBD's anti-inflammatory effects.
5. Add CBD to your skincare regimen
If your evening routine revolves around your skin, then there's nothing that needs to change except to invest in a CBD-infused skincare product. CBD serums are highly coveted because of the serum's deeper penetration into the skin. In addition, CBD is highly beneficial for the skin, thanks to its anti-inflammatory and antioxidant properties.
6. Unwind with a glass of CBD-infused wine
If you prefer to wind down with a glass of red wine during your daily evening routine, then why not bring CBD into the mix? Nano-encapsulation technology has made it possible for manufacturers to seamlessly mix CBD oil with other liquids such as water, beer, and wine. So the next time you're wine shopping, pick up a CBD-infused blend.
7. Relish a CBD edible as dessert
Binging on sugar-loaded snacks is never a healthy way to end your evening. But you can indulge your sweet tooth every now and then. So whether you're planning to make a rich chocolate brownie, a cookie, or a cake; add a dash of CBD into it for the perfect homemade edible. Ingested with food, CBD takes about an hour or two to work, but its effects last for longer.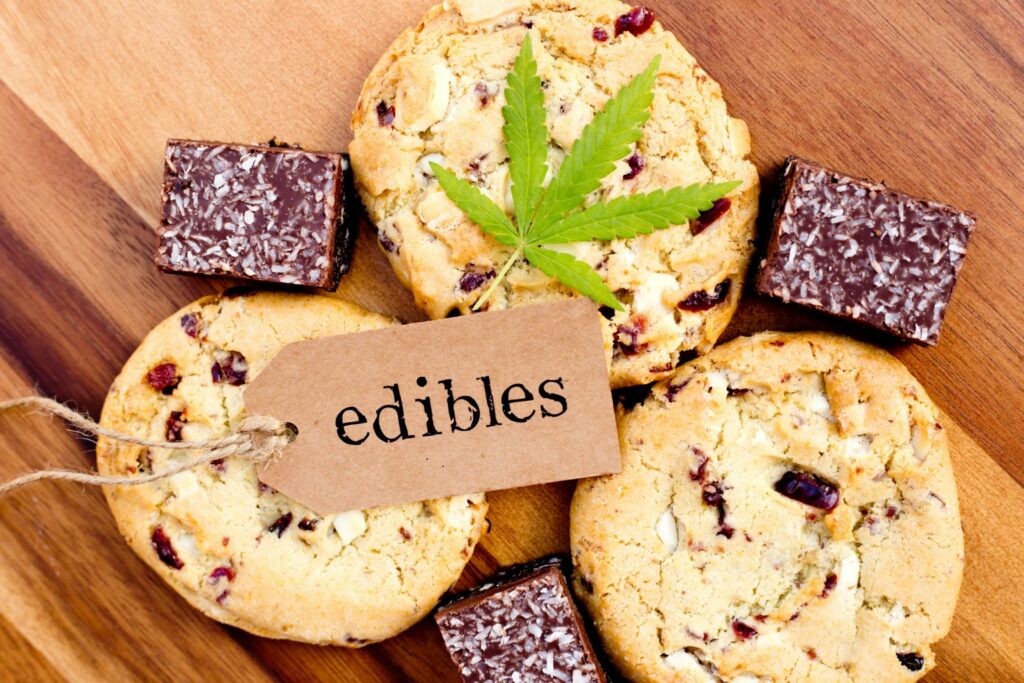 Using CBD daily can help give you a clearer headspace so that when you finally experience respite from the constant trail of thoughts, you can enjoy the present moment. Get your hands on high-quality, THC-free* hemp products at Califia Gold. Our third-party labs test all of our hemp oil, so you can be confident that you're receiving a safe and effective product.
Recommended Read: CBD For Anxiety Medication